Cowes Week Race Preparation
Assuming you've sorted a crew, a mooring for the boat, and shoreside accommodation, the most important part of your preparation is reading the Sailing Instructions.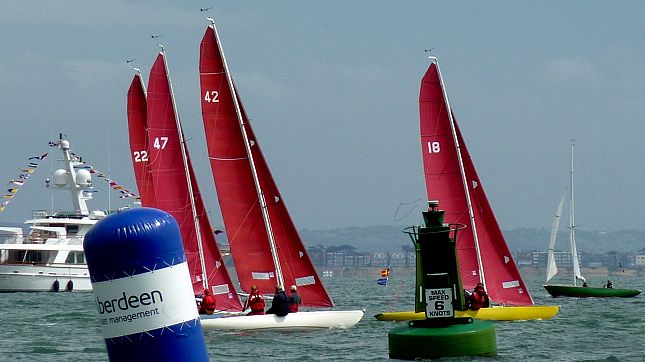 Cowes Week classes are split into two Groups, White Group and Black Group, each of which have separate Sailing Instructions.
The following Cowes Week brochures, forms and documents are available in PDF format to download, print or view online. You will need Adobe Acrobat to view/print the information.
White Group comprises the dayboat classes, which are the heart of Cowes Week. They start on the inner RYS line.
Black Group classes, which comprise the larger racing yachts and cruiser/racers, start on the outer RYS line, or from committee boat start lines.
Read the SIs carefully, then re-read them. Always try to have at least one other member of the crew read them too as it is really useful to have someone else to confer with when you're uncertain about a rule.
Do not rely on your memory of last year's SIs as they usually change, at least slightly. It helps to have a rule book with you when you read the SIs as they make frequent reference to the Racing Rules of Sailingand unless you are a real expert and can remember all the paragraph numbers you'll need to refer to the book.
Apart from studying the SIs you'll need to make the sure the boat is as well prepared as possible and that the crew are organised and know which days and at what times they are required.